Warszawa, Mokotów
type of home:
Semi-Detached
---
House for sell - HOUSE IN MOKOTÓW NEAR THE SUBWAY
We offer for sale a comfortable city house in Mokotów with an area of almost 400 m2, perfectly located - 10 minutes. (750 m) from the Wilanowska metro station! The area of the house creates great potential for its arrangement. The house has two staircases, which opens up additional possibilities for using the house space. An unquestionable advantage of this house is a large terrace on the ground floor and two loggias on the upper floors. The house is well-kept, but rather for renovation and its own arrangement, it has many elements worth appreciating, such as stone stairs and the co-stove replaced this year. - 4 rooms, bathroom and toilet, terrace 1st Floor - 3 rooms, & nbsp; bathroom, toilet, loggia 2nd Floor - living room / kitchen with loggia, bedroom with bathroom and dressing room, toilet 3rd Floor - 1 living room and large bedroom and bathroom Ground floor - recreation room, kitchen, toilet, utility room , boiler room and garage. The house is perfectly located. There is full urban infrastructure in the immediate vicinity: the Biedronka store 50 m away, schools, kindergartens, shops, services, communication, including the Wilanowska metro station.
Basic
Offer number
10290/DS/MAX
Year of construction
1965
Primary market
No
Usable area
335 m2
Number of floors
4
The State of the building
Good
Access road
Asphalt
Material
Brick
---
Accomodations
Living room area
30 m2
Type of kitchen
Separate
The surface of the kitchen
15 m2
Cellar
Yes
---
Media
Gas
Yes
Heating
Own central heating
Hot water
Boiler
Water
Urban
City sewerage
Urban
---
Security
Alarm
Yes
Intercom
Yes
Monitoring
No
The estate closed
No
---
Parking place
The location of the garage
Under ground
---
Plot
---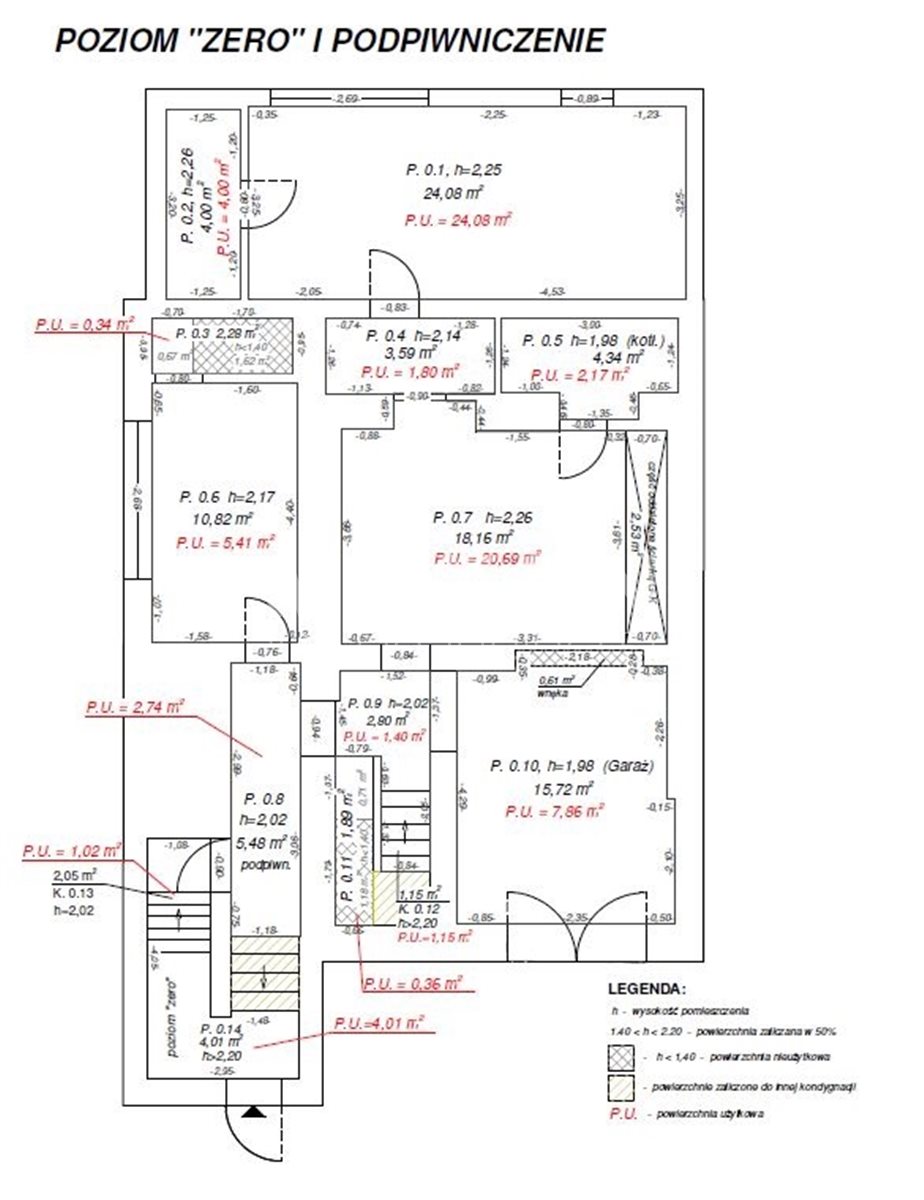 All locations on the map are approximate.
If you have any questions, don't hesitate to ask