Warszawa, Żoliborz, Cytadela
Dymińska
---
Apartment for sell
I am pleased to present an exceptional property located
in the heart of Old Żoliborz at Dymińska Street.
This apartment is located in the surroundings, squares, green areas, as well as historical places such as: the Warsaw Citadel - Piarist Convict and many others. This unique apartment consists of: separate living room 23.30 m2; bedroom 1.: 14.5 m2; bedroom 2: 15.7 m2; kitchen 7.35 m2, bathroom 4.95 m2; hallway 3.3 m2 and lobby 7 m2. Wooden floors - oak parquet - were laid in all rooms and the lobby.
There is also wooden door woodwork.
The property includes a basement with located on level -1, and an outside terraced garage of about 19.5 m2.
The apartment is maintained in very good condition and typical Warsaw style. It does not require much financial outlay. It is worth mentioning that the apartment has a huge potential that allows the future owner to creatively reorganize this area.

This apartment with a soul is located on the third floor of a pre-war building without an elevator.
You are welcome.
---
Location
Tenement house located between Inwalidów Square, the Citadel and Warszawa Gdanska Station, metro station Dworzec Gdanski. In the third line of development from the Adam Mickiewicz street.
Basic
Offer number
59289/MS/MAX
Primary market
No
Condition of the premises
Good
Rent administration
801 PLN
---
Accomodations
Type of apartment
Good to set
Living room area
23 m2
Type of kitchen
Separate
Number of bathrooms
1
Number of toilets
1
Room height
290 cm
Windows
PCV
---
Additional area
Number of balconies
1
Type of balconies
Classic
Cellar
Yes
Storage
No
Garden
No
---
Media and equipment
Heating
Urban central heating
Hot water
City water
Gas
No
---
Parking place
---
Price per one unit
---
Building
Year of construction
1930
The State of the building
To refresh
Material
Brick
Number of floors
4
Elevator
No
---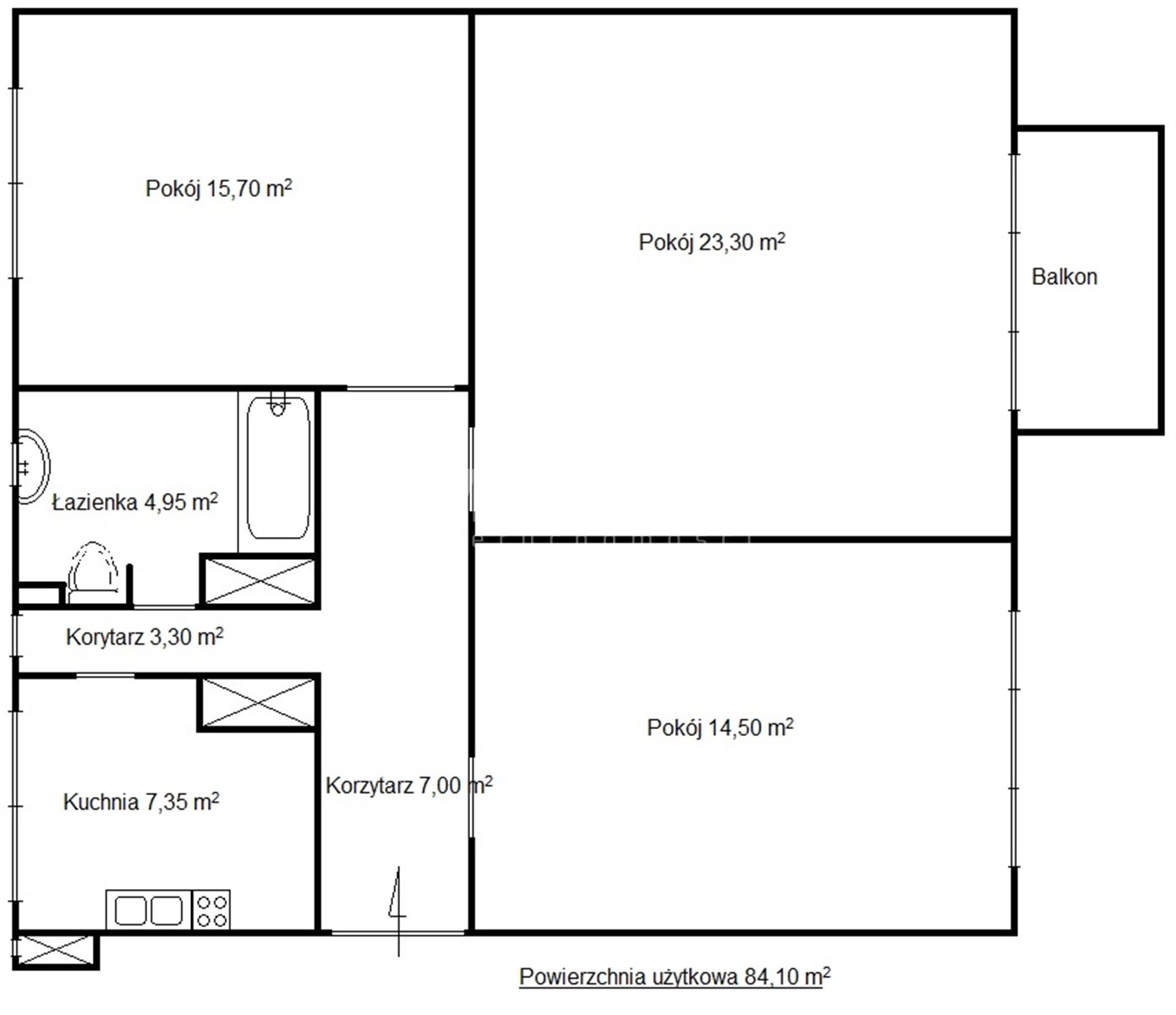 All locations on the map are approximate.
If you have any questions, don't hesitate to ask