Warszawa, Śródmieście
Bagno
---
Office premise for rent
Elegant apartment building Atelier Residence, located in the very center of Warsaw, near the entrance to the station Metro Świętokrzyska. On the ground floor is a represenative reception. The building is protected. In the garage is monitoring premises for access control system. The office is located on the seventh floor. An additional advantage is a loggia with a beautiful view of the Grzybowski Square and the panorama of Warsaw. The property is finished to a very good standard, rooms are bright, well-lit. The division of space: open space of 43 m2, 4 offices (10 m2, 12 m2, 12 m2 16 m2), toilet and 2 magazines (room for archives). It is possible to further divide the area to get separation and even 2 reception rooms and a kitchenette. One parking space in the underground garage - additional fee. Building administration fee - 11 zł m2 includes advances for central heating, water and operation of the building.
Basic
Offer number
7058/LBW/MAX
Condition of the premises
Very good
Rooms count
4
---
Terms of Business
---
Standard
Air-conditioning
No
Forced ventilation
Yes
Opening Windows
Yes
Suspended ceilings
No
Optical fiber
Yes
Okablowanie komputer.
Yes
Electrical wiring
Yes
Telephone wiring
Yes
---
Security
Smoke detectors
Yes
Access control
Yes
Alarm
No
---
Media and equipment
Heating
Urban central heating
Hot water
City water
Gas
No
Power
No
The number of toilet
1
---
Parking place
---
Building
Year of construction
2009
Type of building
Apartment building
The State of the building
Perfect
Elevator
Yes
---
Security building
Monitoring
Yes
The protection of the
Yes
Reception
Yes
Intercom
Yes
---
Rent includes:
Water
No
Heating
No
Electricity / power
No
Gas
No
---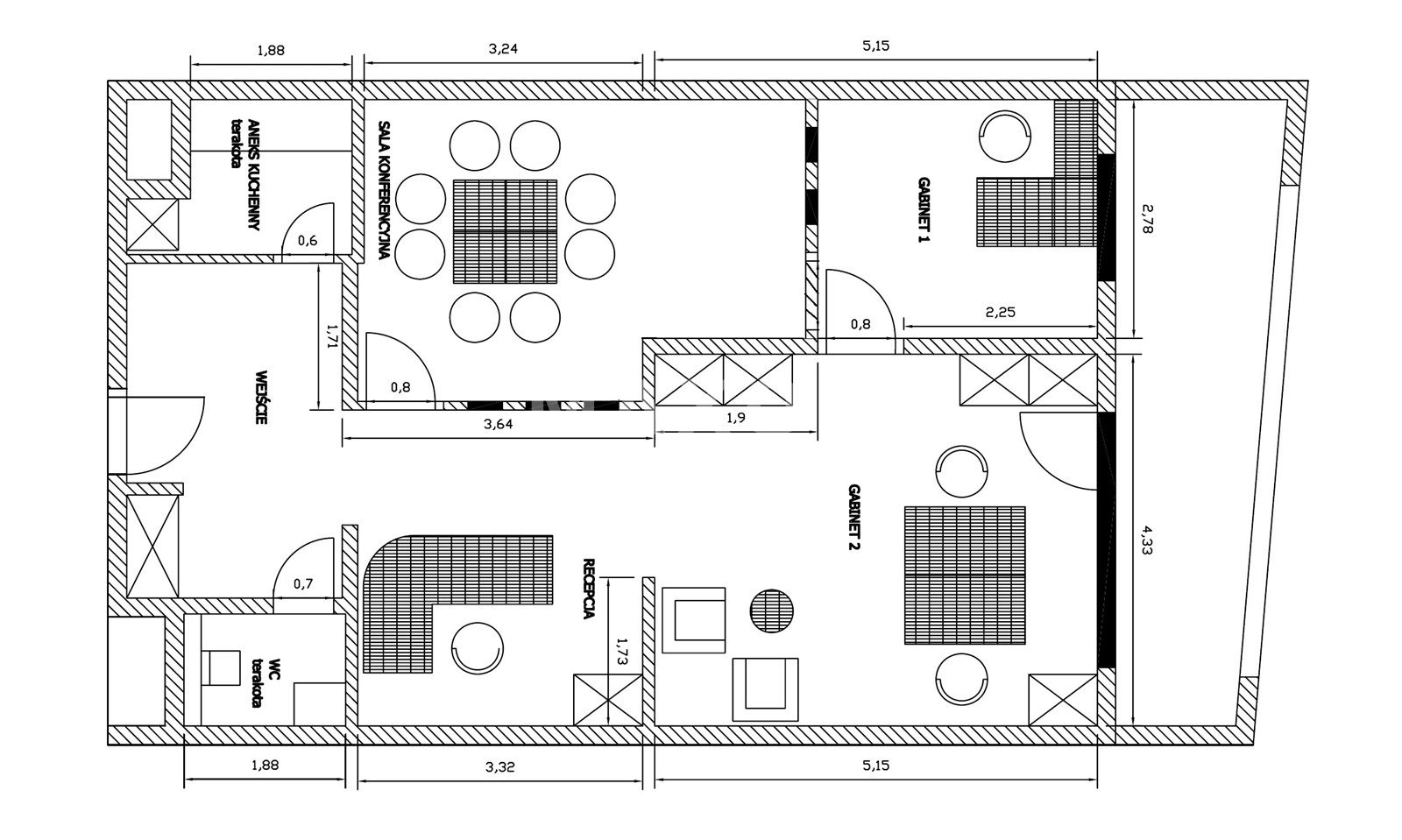 All locations on the map are approximate.
If you have any questions, don't hesitate to ask